57 YA Books You Need to Read Based On Your Favorite Marvel Cinematic Universe Movies
1. The Thousandth Floor by Katharine McGee
Between the futuristic tech, the drama between the characters, and the way the future is so flawlessly grounded in the present, we knew we had to pair THE THOUSANDTH FLOOR for Iron Man. Plus, Watt would be a total MCU fanboy.
A hundred years in the future, New York is a city of innovation and dreams. But people never change: everyone here wants something… and everyone has something to lose. Leda Cole's flawless exterior belies a secret addiction—to a drug she never should have tried and a boy she never should have touched. Living above everyone else on the thousandth floor is Avery Fuller, the girl genetically designed to be perfect. The girl who seems to have it all—yet is tormented by the one thing she can never have…
2. The Thief by Megan Whalen Turner
You don't technically have to start with Iron Man if you want to venture into the MCU, but that's the way it's best done—and that's exactly why we chose THE THIEF! While this is the Queen's Thief novel that started everything, you can really jump in anywhere. We just recommend getting to know Gen in this iconic heist novel first.
Eugenides, the queen's thief, can steal anything—or so he says. When his boasting lands him in prison and the king's magus invites him on a quest to steal a legendary object, he's in no position to refuse. The magus thinks he has the right tool for the job, but Gen has plans of his own. Megan Whalen Turner's Queen's Thief novels are rich with political machinations and intrigue, battles lost and won, dangerous journeys, divine intervention…
3. City of Bones by Cassandra Clare
The Shadowhunter Chronicles 100% rivals the MCU in scope, and likewise, CITY OF BONES is at the forefront. Now, across generations, worlds, and adventures, both universes are still going strong. Some may say they're stronger than ever. If you want to get lost in a world as epic as the Marvel Universe, dive into Cassandra Clare's.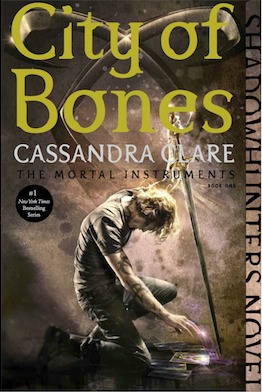 When fifteen-year-old Clary Fray heads out to the Pandemonium Club in New York City, she hardly expects to witness a murder― much less a murder committed by three teenagers covered with strange tattoos and brandishing bizarre weapons. Then the body disappears into thin air. It's hard to call the police when the murderers are invisible to everyone else and when there is nothing―not even a smear of blood―to show that a boy has died. Or was he a boy? This is Clary's first meeting with the Shadowhunters…
1. Monster by Michael Grant
We mean, obviously. MONSTER continues the GONE series, in which adults vanish and teenagers develop dangerous—some would say monstrous, even—powers. And in this reboot follow-up, things get even more dangerously destructive.
It's been four years since a meteor hit Perdido Beach and everyone disappeared. Everyone, except the kids trapped in the FAYZ—an invisible dome that was created by an alien virus. Inside the FAYZ, animals began to mutate and teens developed dangerous powers. The terrifying new world was plagued with hunger, lies, and fear of the unknown. Now the dome is gone and meteors are hitting earth with an even deadlier virus. Humans will mutate into monsters and the whole world will be exposed…
2. Red Rising by Pierce Brown
It's technically an adult novel, but RED RISING is a brutal look at a futuristic war between dualities—in The Incredible Hulk, we have Bruce Banner facing off against himself. In RED RISING, like so many of our fave YA books, it's between the classes. It's also got a TON of the superhuman strength element to it that keeps upping the stakes.
Darrow is a Red, a member of the lowest caste in the color-coded society of the future. Like his fellow Reds, he works all day, believing that he and his people are making the surface of Mars livable for future generations. Yet he spends his life willingly, knowing that his blood and sweat will one day result in a better world for his children. But Darrow and his kind have been betrayed. Soon he discovers that humanity already reached the surface generations ago…
3. Shatter Me by Tahereh Mafi
Every time Juliette considers herself a monster, we just want to give her a hug. But we don't because she is an indepedent powerhouse coming into her own, and we know that she'll find a way to tap into her powers for good. In the SHATTER ME series, she deals with the power inside of her that won't allow others to get close. And don't @ us, but Juliette > Bruce.
One touch is all it takes. One touch, and Juliette Ferrars can leave a fully grown man gasping for air. One touch, and she can kill. No one knows why Juliette has such incredible power. It feels like a curse, a burden that one person alone could never bear. But The Reestablishment sees it as a gift, sees her as an opportunity. An opportunity for a deadly weapon. Juliette has never fought for herself before. But when she's reunited with the one person who ever cared about her, she finds a strength she never knew she had…
1. The Traitor's Game by Jennifer A. Nielsen
In his second outing as Iron Man, Tony Stark deals with the public knowing his identity, as well as dwindling health and the introduction of a larger superhero intiative. In THE TRAITOR'S GAME, rebels know Kestra is valuable because of her proximity to the king. But she works for her own independence just as Tony fights for justice, so we couldn't help but pair them!
Nothing is as it seems in the kingdom of Antora. Kestra Dallisor has spent three years in exile in the Lava Fields, but that won't stop her from being drawn back into her father's palace politics. He's the right hand man of the cruel king, Lord Endrick, which makes Kestra a valuable bargaining chip. A group of rebels knows this all too well—and they snatch Kestra from her carriage as she reluctantly travels home. The kidnappers want her to retrieve the lost Olden Blade, the only object that can destroy the immortal king…
2. The Female of the Species by Mindy McGinnis
Arguably the best thing that Iron Man 2 gave us was the introduction of Black Widow, so you know we had to add THE FEMALE OF THE SPECIES to this list. Alex Craft is a sheer force in YA and if you haven't read this book yet, it is a MUST. It'll even make up for the solo movie that Natasha never got.
Alex Craft knows how to kill someone. And she doesn't feel bad about it. When her older sister, Anna, was murdered three years ago and the killer walked free, Alex uncaged the language she knows best. The language of violence. While her crime goes unpunished, Alex knows she can't be trusted among other people, even in her small hometown. She relegates herself to the shadows, a girl who goes unseen in plain sight, unremarkable in the high school hallways…
3. Legend by Marie Lu
Day is struggling with his health, but also trying to balance the public's perception of him with his own mission. Meanwhile, June is a force to be reckoned with, wavering between alliances and taking names when she's thrown in a fight. We mean… you see why we had to pair LEGEND with this Iron Man follow-up, right? Throw in a dose of mystery, and boom.
What was once the western United States is now home to the Republic, a nation perpetually at war with its neighbors. Born into an elite family in one of the Republic's wealthiest districts, fifteen-year-old June is a prodigy being groomed for success in the Republic's highest military circles. Born into the slums, fifteen-year-old Day is the country's most wanted criminal. But his motives may not be as malicious as they seem. From very different worlds, June and Day have no reason to cross paths…
1. The 5th Wave by Rick Yancey
Okay, so maybe a dystopian alien takeover is a little different from Thor crash landing on Earth, but the way Jane and Darcy rally to support Thor and fight back Loki's forces really remind us of Cassie's determination in THE 5TH WAVE! Plus, that romance that you maybe shouldn't root for but still do, and the twists with characters' identities!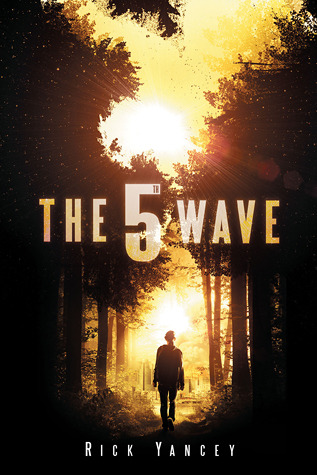 After the 1st wave, only darkness remains. After the 2nd, only the lucky escape. And after the 3rd, only the unlucky survive. After the 4th wave, only one rule applies: trust no one. Now, it's the dawn of the 5th wave, and on a lonely stretch of highway, Cassie runs from Them. The beings who only look human, who roam the countryside killing anyone they see. Who have scattered Earth's last survivors. To stay alone is to stay alive, Cassie believes…
2. Beyond a Darkened Shore by Jessica Leake
Viking-inspired fantasy, meet Norse-inspired superheroes. If you're looking for something as epic in scope as Thor, look no further than BEYOND A DARKENED SHORE, where Ciara, a princess from a land at war, has enhanced abilities that her people don't share. Evil is rising and her world is at risk—so we promise this book is as epic as the Asgardian himself.
The ancient land of Éirinn is mired in war. Ciara, princess of Mide, has never known a time when Éirinn's kingdoms were not battling for power, or Northmen were not plundering their shores. The people of Mide have always been safe because of Ciara's unearthly ability to control her enemies' minds and actions. But lately a mysterious crow has been appearing to Ciara, whispering warnings of an even darker threat. Although her clansmen dismiss her visions as pagan nonsense, Ciara fears this coming evil…
3. Magnus Chase: The Sword of Summer by Rick Riordan
Another book playing with the figures in Norse mythology, MAGNUS CHASE is sixteen at the start of this PERCY JACKSON spinoff, meaning the stakes are higher, the drama is pitch perfect, and the impending apocalypse means business. It also has that humor that we love in Thor—and Rick Riordan's books as a whole—so much!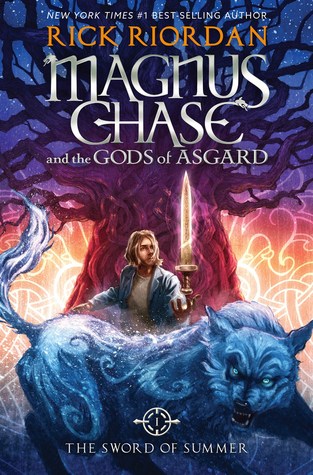 Magnus Chase has seen his share of trouble. Ever since that terrible night two years ago when his mother told him to run, he has lived alone on the streets of Boston, surviving by his wits, staying one step ahead of the police and the truant officers. One day, Magnus learns that someone else is trying to track him down—his uncle Randolph, a man his mother had always warned him about. When Magnus tries to outmaneuver his uncle, he falls right into his clutches…
1. Wolf By Wolf by Ryan Graudin
You might ask us, "What's more epic than a super soldier joining the army in an effort to take down supervillains and Hitler?" We would say, "Well, what about an alternate history where Hitler won the war, and a skinshifting girl name Yael has to win a motorcycle race and kill him?" And there you have WOLF BY WOLF, the perfect Cap companion.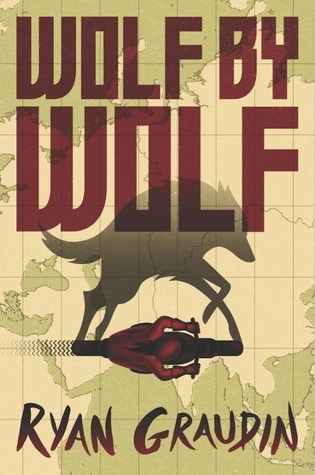 The year is 1956, and the Axis powers of the Third Reich and Imperial Japan rule. To commemorate their Great Victory, Hitler and Emperor Hirohito host the Axis Tour: an annual motorcycle race across their conjoined continents. The victor is awarded an audience with the highly reclusive Adolf Hitler at the Victor's Ball in Tokyo. Yael, a former death camp prisoner, has witnessed too much suffering, and the five wolves tattooed on her arm are a constant reminder of the loved ones she lost. The resistance has given Yael one goal: Win the race and kill Hitler…
2. Dread Nation by Justina Ireland
Though set during a different great war, DREAD NATION is simultaneously an action-packed story and one with brilliant societal commentary. In this zombie novel, Jane is taught to defend the rich from the dead who rise from the Civil War battlefields, though a greater mystery begins to take shape—just as the future as we know it looms over Steve's head.
Jane McKeene was born two days before the dead began to walk the battlefields of Gettysburg, Pennsylvania—derailing the War between the States and changing the nation forever. In this new America, safety for all depends on the work of a few, and laws like the Negro and Native Reeducation Act require certain children attend combat schools to learn to put down the dead. But there are also opportunities, and Jane is studying to become an Attendant, trained in both weaponry and etiquette to protect the well-to-do. It's a chance for a better life for Negro girls like Jane…
3. Front Lines by Michael Grant
This World War II retelling takes place where girls get to fight at the front lines, and it's as epic, brutal, and gutwrenching as you'd expect. Captain America might be an action-packed historical adventure, but Steve and Bucky anchor it emotionally; FRONT LINES twists the context of the war around and, at its heart, is a story of its leading ladies.
World War II, 1942. A court decision makes women subject to the draft and eligible for service. The unproven American army is going up against the greatest fighting force ever assembled, the armed forces of Nazi Germany. Three girls sign up to fight. Rio Richlin, Frangie Marr, and Rainy Schulterman are average girls, girls with dreams and aspirations, at the start of their lives, at the start of their loves…
1. Six of Crows by Leigh Bardugo
Epic team-up, meet epic team-up. The Dregs may have a bad reputation, but we would count on them to save us from an alien invasion on account of pure determination alone. Plus, the snark. SIX OF CROWS may be a heist novel, deadly to its core, but its characters have humor, emotional ties, and personal backstories for days. Truly, #squadgoals.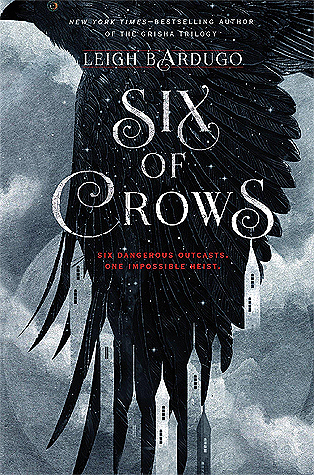 A convict with a thirst for revenge.
A sharpshooter who can't walk away from a wager.
A runaway with a privileged past.
A spy known as the Wraith.
A Heartrender using her magic to survive the slums.
A thief with a gift for unlikely escapes.
Six dangerous outcasts. One impossible heist. Kaz's crew is the only thing that might stand between the world and destruction—if they don't kill each other first.
2. The Diviners by Libba Bray
Each character in THE DIVINERS has their own special ability, and while they're great individually, they're even better when they use their powers together to defeat the big bad! And don't get us STARTED on the character parallels. Smooth talking smart-ass Sam could totally give Tony Stark a run for his money.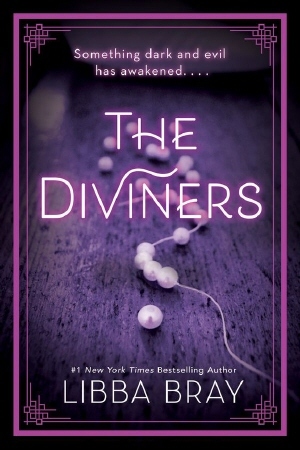 Evie O'Neill has been exiled from her boring old hometown and shipped off to the bustling streets of New York City—and she is pos-i-tute-ly ecstatic. It's 1926, and New York is filled with speakeasies, Ziegfeld girls, and rakish pickpockets. The only catch is that she has to live with her uncle Will and his unhealthy obsession with the occult. Evie worries he'll discover her darkest secret: a supernatural power that has only brought her trouble so far…
3. The Raven Boys by Maggie Stiefvater
Oh, Blue and her raven boys. THE RAVEN BOYS has one of our fave casts in YA, and the storylines that range between Blue, the boys, and the women at 300 Fox Way are a perfect pair with the first MCU ensemble outing. Both series have supernatural elements, heart, and subversive layers, and we'll be happy to binge both any day.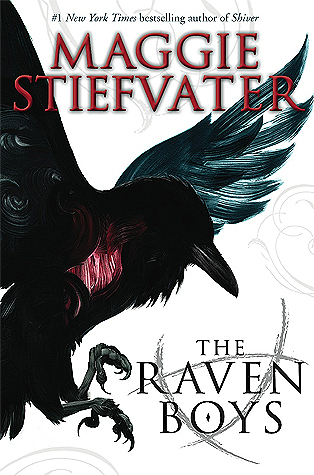 Every year, Blue Sargent stands next to her clairvoyant mother as the soon-to-be dead walk past. Blue herself never sees them—not until this year, when a boy emerges from the dark and speaks directly to her. His name is Gansey, and Blue soon discovers that he is a rich student at Aglionby, the local private school. Blue has a policy of staying away from Aglionby boys. Known as Raven Boys, they can only mean trouble. But Blue is drawn to Gansey, in a way she can't entirely explain…
1. Caraval by Stephanie Garber
Who do you trust? Who should you run from? Iron Man 3 really stood out from its predecessors by keeping us guessing, and CARAVAL kept us on our toes much the same. The dark, twisted, glittering adventure novel kept us unaware of the villain's true nature throughout most of it, and without spoiling too much for either, this movie did too!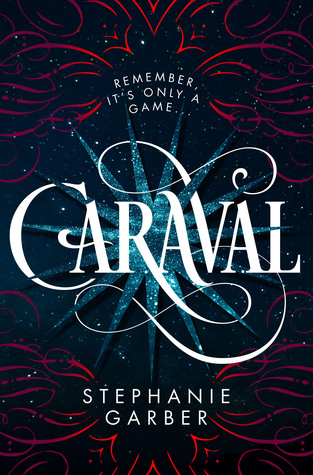 Scarlett Dragna has never left the tiny island where she and her sister, Tella, live with their powerful, and cruel, father. Now Scarlett's father has arranged a marriage for her, and Scarlett thinks her dreams of seeing Caraval—the faraway, once-a-year performance where the audience participates in the show—are over. But this year, Scarlett's long-dreamt-of invitation finally arrives. With the help of a mysterious sailor, Tella whisks Scarlett away to the show…
2. Everless by Sara Holland
The story keeps twisting, the characters grow stronger, and the stakes rise unbelievably high in both Iron Man 3 and EVERLESS, one of our latest obsessions. There's a depth to everything that takes place in this fantasy novel, and again, it has an ending that will legit make you gasp out loud. Can we get a superpowered Pepper x Jules team-up?
In the kingdom of Sempera, time is currency—extracted from blood, bound to iron, and consumed to add time to one's own lifespan. The rich aristocracy, like the Gerlings, tax the poor to the hilt, extending their own lives by centuries. No one resents the Gerlings more than Jules Ember. A decade ago, she and her father were servants at Everless, the Gerlings' palatial estate, until a fateful accident forced them to flee in the dead of night…
3. Eliza and Her Monsters by Francesca Zappia
One of the most underrated things in the final Iron Man movie is Tony's struggle with his self-esteem—his legacy, his future, and what it means to be such a public figure. In ELIZA AND HER MONSTERS, Eliza has a webcomic—but she's dealing with anxiety issues related to much the same. It's just all a bit more… relatable. Expectations aren't easy to bear.
In the real world, Eliza Mirk is shy, weird, smart, and friendless. Online, Eliza is LadyConstellation, the anonymous creator of a popular webcomic called Monstrous Sea. With millions of followers and fans throughout the world, Eliza's persona is popular. Eliza can't imagine enjoying the real world as much as she loves her digital community. Then Wallace Warland transfers to her school, and Eliza begins to wonder if a life offline might be worthwhile…
1. Sky in the Deep by Adrienne Young
This viking-inspired fantasy is the perfect pairing for our return to Asgard. SKY IN THE DEEP's Eelyn is awesome—as tough as the female Thor, anyone?—but what really gets us is the sibling betrayal. Her brother, who she thought had died five years ago, is spotted on the battlefield, fighting with their enemy. Think they can give Thor and Loki a run for their money?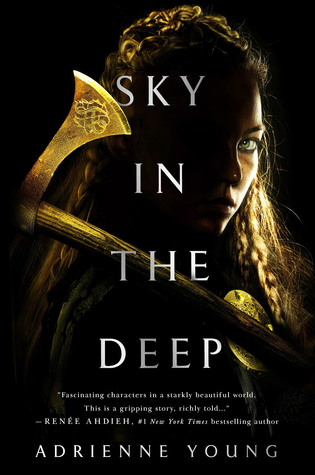 Raised to be a warrior, seventeen-year-old Eelyn fights alongside her Aska clansmen in an ancient rivalry against the Riki clan. Her life is brutal but simple: fight and survive. Until the day she sees the impossible on the battlefield—her brother, fighting with the enemy—the brother she watched die five years ago. Faced with her brother's betrayal, she must survive the winter in the mountains with the Riki, in a village where every neighbor is an enemy, every battle scar possibly one she delivered…
2. Ruined by Amy Tintera
*cups hands together* Give us all the life-or-death sibling dramaaa! The story of RUINED's Em and Olivia toes a dangerous line between ally and enemy, and outside threats are all that keep their relationship bound. We hope they can resolve things before series' end, but if not… the sheer power between them is more than enough to rival the might of Asgard.
Emelina Flores has nothing. Her home in Ruina has been ravaged by war; her parents were killed and her sister was kidnapped. Even though Em is only a useless Ruined—completely lacking any magic—she is determined to get revenge. Her plan is simple: She will infiltrate the enemy's kingdom, posing as the crown prince's betrothed. She will lead an ambush. She will kill the king and everything he holds dear, including his son…
3. Red Queen by Victoria Aveyard
You know we couldn't get through the Thor movies without bringing in heroine extraordinaire, RED QUEEN's very own lightning girl, Mare Barrow. She struggles to fight for what's right and her own insecurities, and enemies seem to be surrounding her at every moment. Can't Mare—or Thor, honestly—ever catch a break?
Mare Barrow's world is divided by blood—those with common, Red blood serve the Silver-blooded elite, who are gifted with superhuman abilities. Mare is a Red, scraping by as a thief in a poor, rural village, until a twist of fate throws her in front of the Silver court. Before the king, princes, and all the nobles, she discovers she has an ability of her own. To cover up this impossibility, the king forces her to play the role of a lost Silver princess…
1. This Savage Song by Victoria Schwab
While Kate and August try sorting things out in their home city, the dangers around them—and everyone who's after them—eventually send the pair on the run. THIS SAVAGE SONGmoves with a compulsive pace that thrums with the power of a superhero film and toes the line of a thriller dipped in intrigue. Plus, Kate and August are a YA-ified Nat and Steve, from their behavior to their ideals and world views, and we love it so freaking much.
Kate Harker and August Flynn are the heirs to a divided city—a city where the violence has begun to breed actual monsters. All Kate wants is to be as ruthless as her father, who lets the monsters roam free and makes the humans pay for his protection. All August wants is to be human, as good-hearted as his own father, to play a bigger role in protecting the innocent—but he's one of the monsters. One who can steal a soul with a simple strain of music. When the chance arises to keep an eye on Kate…
2. The Winner's Curse by Marie Rutkoski
THE WINNER'S CURSE is a fantasy dripping in political mechnications and strategy, and for one of the smartest Marvel movies, you know we needed something suitably enthralling. Kestrel, like Nat, tries to stay several steps ahead and always keeps her cards close to her chest. But when a shattering world falls out from under her—well, you'll see.
As a general's daughter in a vast empire that revels in war and enslaves those it conquers, seventeen-year-old Kestrel has two choices: she can join the military or get married. But Kestrel has other intentions. One day, she is startled to find a kindred spirit in a young slave up for auction. Arin's eyes seem to defy everything and everyone. Following her instinct, Kestrel buys him—with unexpected consequences. It's not long before she has to hide her growing love for Arin. But he, too, has a secret…
3. Lady Midnight by Cassandra Clare
If LADY MIDNIGHT taught us anything, it's that you should always trust a duo who with good intentions and better fighting skills. Or maybe it's that you can't trust the people in charge to act in the best interest of everyone. Or maybe it's not to trust anyone… Either way, these books are clearly the dark, fantastical equal of this Captain America thriiller.
Emma Carstairs is a warrior, a Shadowhunter, and the best in her generation. She lives for battle. Shoulder to shoulder with her parabatai, Julian Blackthorn, she patrols the streets of Los Angeles, where vampires party on the Sunset Strip, and faeries—the most powerful of supernatural creatures—teeter on the edge of open war with Shadowhunters. When the bodies of humans and faeries turn up murdered in the same way Emma's parents were when she was a child, an uneasy alliance is formed. This is Emma's chance for revenge—and Julian's chance to get back his brother…
1. Invictus by Ryan Graudin
Guardians might be Marvel's first real romp through space, but INVICTUS takes the party through time. Guardians are unlike the Avengers in that they're all misfits with behavior issues. Farway and his crew aren't exactly the galaxy's exiles, but they are all plundering history for a reason… and their ship is full of so much heart, we couldn't help but fall in love.
Farway Gaius McCarthy was born outside of time. The son of a time-traveling Recorder from 2354 AD and a gladiator living in Rome in 95 AD, Far's birth defies the laws of nature. Exploring history himself is all he's ever wanted, and after failing his final time-traveling exam, Far takes a position commanding a ship with a crew of his friends as part of a black market operation to steal valuables from the past. But during a heist on the sinking Titanic, Far meets a mysterious girl who always seems to be one step ahead of him…
2. Heart of Iron by Ashley Poston
Just like Guardians, HEART OF IRON sees its heroes set out on a heist, only to get tied up in a mission bigger than they ever could have imagined. In fact, the fate of the universe might be at risk. Ana is as fierce as Gamora, and Jax and Robb are the space relationship we've always wanted to see unfurl against the twinkling stars. Plus, despite the drama, both this movie and book kept us laughing out loud between gasps the whole way through.
Seventeen-year-old Ana is a scoundrel by nurture and an outlaw by nature. Found as a child drifting through space with a sentient android called D09, Ana was saved by a fearsome space captain and the grizzled crew she now calls family. But D09—one of the last remaining illegal Metals—has been glitching, and Ana will stop at nothing to find a way to fix him. Ana's desperate effort to save D09 leads her on a quest to steal the coordinates to a lost ship that could offer all the answers. But at the last moment, a spoiled Ironblood boy beats Ana to her prize…
3. The Disasters by M. K. England
Nax may have been kicked out of the Academy, but in THE DISASTERS, that doesn't stop him and three other washouts from being framed for a brutal crime they didn't commit. Remember in Guardians when the team has to break out of jail in order to basically save the universe? Yeah, this underdog story will have you cheering just the same!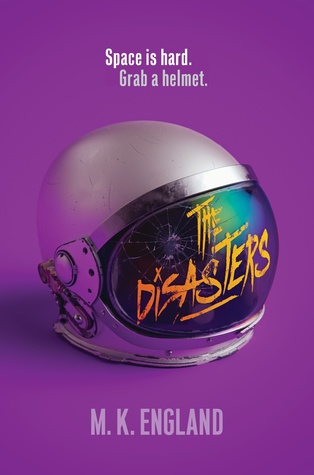 Hotshot pilot Nax Hall has a history of making poor life choices. So it's not exactly a surprise when he's kicked out of the elite Ellis Station Academy in less than twenty-four hours. But Nax's one-way trip back to Earth is cut short when a terrorist group attacks the Academy. Nax and three other washouts escape—barely—but they're also the sole witnesses to the biggest crime in the history of space colonization. And the perfect scapegoats. On the run and framed for atrocities they didn't commit, Nax and his fellow failures…
1. The Young Elites by Marie Lu
Hellloooo, Scarlet Witch and Quicksilver! We have a soft spot for any antiheroes (in YA or otherwise), and the clashing groups in THE YOUNG ELITES deliver on all our favorite fronts! Adelina wavers with doing what's right, and as the Scarlet Witch's role has only grown in the MCU, we think her start is a suitable pairing for the White Wolf.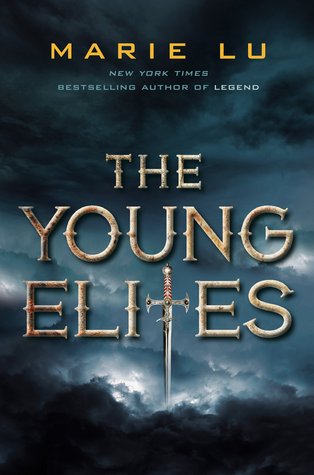 Adelina Amouteru is a survivor of the blood fever. A decade ago, the deadly illness swept through her nation. Most of the infected perished, while many of the children who survived were left with strange markings. Adelina's black hair turned silver, her lashes went pale, and now she has only a jagged scar where her left eye once was. Her cruel father believes she is a malfetto, an abomination, ruining their family's good name and standing in the way of their fortune. But some of the fever's survivors are rumored to possess more than just scars…
2. Illuminae by Amie Kaufman & Jay Kristoff
Tech gone wrong. Futuristic drama. People who thought they were doing what was right… ILLUMINAE is a heartpounding adventure, and the relationships between the characters, the snark, THE STRUGGLE TO SURVIVE… it's just perfect. Plus, with Kady and Hanna's snark and Ezra just being bae, we might even like this epic more than Ultron.
This morning, Kady thought breaking up with Ezra was the hardest thing she'd have to do. This afternoon, her planet was invaded. The year is 2575, and two rival megacorporations are at war over a planet that's little more than an ice-covered speck at the edge of the universe. Too bad nobody thought to warn the people living on it. With enemy fire raining down on them, Kady and Ezra—who are barely even talking to each other—are forced to fight their way onto an evacuating fleet, with an enemy warship in hot pursuit…
3. Dreamfall by Amy Plum
There's a scene in Ultron where the Scarlet Witch draws out the Avengers' insecurities, their nightmares and fears. In DREAMFALL, an experiment goes way wrong and the characters are forced to confront—and SURVIVE—their literal nightmares. Ultron really introduced the horror element to the universe, and we're more than happy to dive in deeper.
Seven teenagers who suffer from debilitating insomnia agree to take part in an experimental new procedure to cure it because they think it can't get any worse. When the lab equipment malfunctions, the patients are plunged into a terrifying dreamworld where their worst nightmares have come to life—and they have no memory of how they got there. Hunted by monsters from their darkest imaginations and tormented by secrets they'd rather keep buried, these seven strangers will be forced to band together to face their biggest fears…
1. Royal Bastards by Andrew Shvarts
Ant-Man was a refreshing addition to the MCU—and like ROYAL BASTARDS, reminds us of the fun that can be had when you take a step backwards and strap in for true entertainment. This fantasy book plays with tropes we all love in a nonstop action setting, along with a nice touch of romance that doesn't ecclipse the other focal points of the book.
Being a bastard blows. Tilla would know. Her father, Lord Kent of the Western Province, loved her as a child, but cast her aside as soon as he had trueborn children. At sixteen, Tilla spends her days exploring long-forgotten tunnels beneath the castle with her stablehand half brother, Jax, and her nights drinking with the servants, passing out on Jax's floor while her castle bedroom collects dust. Tilla secretly longs to sit by her father's side, resplendent in a sparkling gown, enjoying feasts with the rest of the family…
2. Down and Across by Arvin Ahmadi
This seems like a good place to throw in a contemporary, and Scott Lang, who struggles to achieve the accomplishments he'd set out to reach, really reminded us of DOWN AND ACROSS's struggling-to-not-quit-things Scott. This book is so heartfelt and genuine, it'll pull at your heartstrings before you've even realized you've become so fully invested.
Scott Ferdowsi has a track record of quitting. Writing the Great American Novel? Three chapters. His summer internship? One week. His best friends know exactly what they want to do with the rest of their lives, but Scott can hardly commit to a breakfast cereal, let alone a passion. With college applications looming, Scott's parents pressure him to get serious and settle on a career path like engineering or medicine. Desperate for help, he sneaks off to Washington, DC, to seek guidance from a famous professor…
3. Illusive by Emily Lloyd-Jones
Ciere is a thief in this superpowered world, and ILLUSIVE deals with some of the tougher topics touched upon in this Marvel Universe installment. Like what responsibility comes with such incredible power? Is there an intersection between doing the right thing and doing what's right? And most importantly, you can still have fun while fighting for your life.
When the MK virus swept across the planet, a vaccine was created to stop the epidemic, but it came with some unexpected side effects. A small percentage of the population developed superhero-like powers, and Americans suffering from these so-called adverse effects were given an ultimatum: Serve the country or be declared a traitor. Some people chose a third option: live a life of crime. Seventeen-year-old Ciere Giba has the handy ability to change her appearance at will. She's what's known as an illusionist…
1. Renegades by Marissa Meyer
We know you've been watching good guys fight bad guys forever—but what happens when writers look beyond the obvious? RENEGADES is such a cleverly done, subversive superhero book that explores what actually makes a hero. Do you think Nova would have been on Team Cap or Team Iron Man?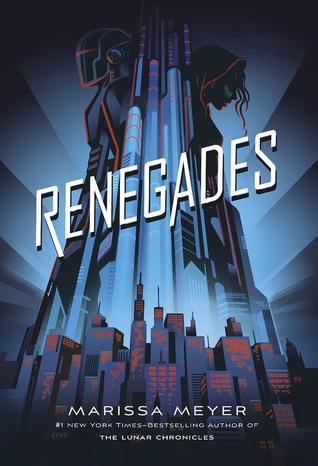 The Renegades are a syndicate of prodigies — humans with extraordinary abilities — who emerged from the ruins of a crumbled society and established peace and order where chaos reigned. As champions of justice, they remain a symbol of hope and courage to everyone… except the villains they once overthrew. Nova has a reason to hate the Renegades, and she is on a mission for vengeance. As she gets closer to her target, she meets Adrian, a Renegade boy who believes in justice—and in Nova…
2. Three Dark Crowns by Kendare Blake
Reading THE YOUNG QUEENS was like a sucker punch right in the heart. We mean, getting to know the three sisters before they were forced to scheme, fight, and manipulate to the death in THREE DARK CROWNS? This series has all the betrayal-laced emotion, widespread cast, and political intrigue that Civil War amazingly layers in!
In every generation on the island of Fennbirn, a set of triplets is born: three queens, all equal heirs to the crown and each possessor of a coveted magic. Mirabella is a fierce elemental, able to spark hungry flames or vicious storms at the snap of her fingers. Katharine is a poisoner, one who can ingest the deadliest poisons without so much as a stomachache. Arsinoe, a naturalist, is said to have the ability to bloom the reddest rose and control the fiercest of lions. But becoming the Queen Crowned isn't solely a matter of royal birth…
3. The Cruel Prince by Holly Black
Civil War raises the question of, "What do you do when both sides of an argument are sort of right?" THE CRUEL PRINCE answers back, "But what if everyone is wrong?" There are no true heroes in Holly Black's latest venture into Faerie, and every character is so devious and scheming—plus the fight scenes are AWESOME—that we had to pair it with this film!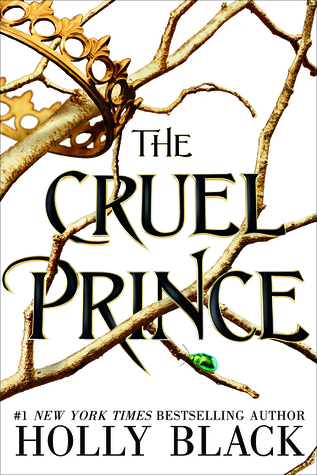 Jude was seven years old when her parents were murdered and she and her two sisters were stolen away to live in the treacherous High Court of Faerie. Ten years later, Jude wants nothing more than to belong there, despite her mortality. But many of the fey despise humans. Especially Prince Cardan, the youngest and wickedest son of the High King. To win a place at the Court, she must defy him–and face the consequences. In doing so, she becomes embroiled in palace intrigues and deceptions…
1. A Darker Shade of Magic by V. E. Schwab
One of our fave things about Doctor Strange were the brain-bending effects between dimensions. We mean, how can anyone not love the Mirror Dimension chase?! A DARKER SHADE OF MAGIC's Kell is basically the sorcerer we wish we had to anchor the MCU, and this series sees him using his power to travel between parallel worlds.
Kell is one of the last Antari—magicians with a rare, coveted ability to travel between parallel Londons; Red, Grey, White, and, once upon a time, Black. Kell was raised in Arnes—Red London—and officially serves the Maresh Empire as an ambassador, traveling between the frequent bloody regime changes in White London and the court of George III in the dullest of Londons, the one without any magic left to see. Unofficially, Kell is a smuggler, servicing people willing to pay for even the smallest glimpses of a world they'll never see…
2. The Wicked Deep by Shea Ernshaw
This small-town read is so creepy, we had to pair it with the thought of the Dark Dimension seeping into our own, witch-laced world! THE WICKED DEEP kept us on the edge of our seats in a chilling way and, let's be real, the design of the book itself is a work of magic.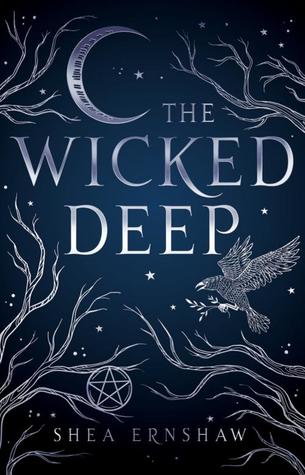 Where, two centuries ago, three sisters were sentenced to death for witchery. Stones were tied to their ankles and they were drowned in the deep waters surrounding the town. Now, for a brief time each summer, the sisters return, stealing the bodies of three weak-hearted girls so that they may seek their revenge, luring boys into the harbor and pulling them under. Like many locals, seventeen-year-old Penny Talbot has accepted the fate of the town…
3. Strange the Dreamer by Laini Taylor
Okay, we have to admit: Part of why we're pairing STRANGE THE DREAMER with Doctor Strange is because Laini Taylor writes in such a magical way that we're 95% sure some sort of sorcery is involved. But otherwise, how can we not? Lazlo's relationship to the monks, plus his adventure to the city of Weep is a total inversion of Strange's in the best way.
The dream chooses the dreamer, not the other way around—and Lazlo Strange, war orphan and junior librarian, has always feared that his dream chose poorly. Since he was five years old he's been obsessed with the mythic lost city of Weep, but it would take someone bolder than he to cross half the world in search of it. Then a stunning opportunity presents itself, in the person of a hero called the Godslayer and a band of legendary warriors, and he has to seize his chance or lose his dream forever…
1. Defy the Stars by Claudia Gray
Our reunion with the lighthearted Guardians took a much more grounded turn when it began exploring the relationships between Peter and his father, Gamora and Nebula, and, of course, Peter and Gamora. Noemi and Abel gave us such similar vibes in DEFY THE STARS, as two characters from different backgrounds thrown together through circumstance.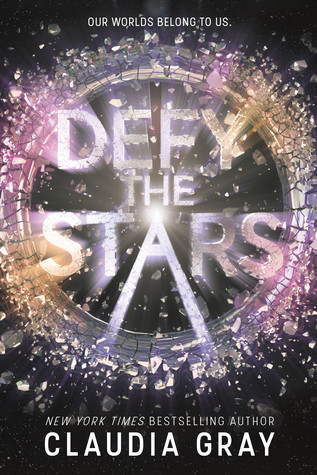 She's a soldier – Noemi Vidal is willing to risk anything to protect her planet, Genesis, including her own life. To their enemies on Earth, she's a rebel. He's a machine – Abandoned in space for years, utterly alone, Abel's advanced programming has begun to evolve. He wants only to protect his creator, and to be free. To the people of Genesis, he's an abomination. Noemi and Abel are enemies in an interstellar war, forced by chance to work together…
2. Pacifica by Kristen Simmons
First off, Marin takes after her father as a pirate, so tack that box off. But the story continues with Ross and Adam, and what a privileged boy will do to save his best friend—and what someone like Marin will do with the bounty on his head. The thin line between working with and against each other is something Guardians and PACIFICA do so well!
Marin is cosario royalty, a pirate like her father and his father before him. Sailing the ocean to chase adventure is in her blood. But these days no one cares that the island town her people call home is named after her grandfather. They have a new leader, one who promises an end to their hunger – and one who thinks that girls are meant for the kitchen or the brothel. Marin knows she's meant for more than that, and with the sudden influx of weapons on the island, she knows a big score…
3. Honor Among Thieves by Rachel Caine & Ann Aguirre
Well, let's start with the obvious: HONOR AMONG THIEVES could totally be the tagline for a Guardians movie. But Zara's snark keeps the otherwise darkening conspiracy plot incredibly entertaining, and that's one of the things Guardians Vol. 2 pulls off super well.
Zara Cole has been in and out of New Detroit's rehab facilities for treatment of her antisocial behavior. There's no adjusting Zara's attitude, though. A painful past has made her stronger than most, which is why she chose life in the Zone instead of moving with her family to Mars. In her eyes, living inside a dome isn't much better than a prison cell. Still, when Zara commits a crime that has her running scared, jail might be exactly where she's headed. Instead, Zara is recruited into the Honors…
1. A Study in Charlotte by Brittany Cavallaro
Peter's just trying to be a normal high-schooler who just happens to be grappling with his newfound legacy—kind of like how, in A STUDY IN CHARLOTTE, Jamie Watson is just casually at the same boarding school as Charlotte Holmes. Plus, add in some banter, mundane school drama, and a dangerous mystery, and you've got yourselves a book!
The last thing Jamie Watson wants is a rugby scholarship to Sherringford, a Connecticut prep school just an hour away from his estranged father. But that's not the only complication: Sherringford is also home to Charlotte Holmes, the famous detective's great-great-great-granddaughter, who has inherited not only Sherlock's genius but also his volatile temperament. From the moment they meet, there's a tense energy between them, and they seem more destined to be rivals than anything else. But when a Sherringford student dies…
2. Miles Morales: Spider-Man by Jason Reynolds
We mean, DUH!! If you don't know MILES MORALES, he was introduced by Marvel as a new Spider-Man in a universe where Peter Parker dies. In this book, Miles is struggling to balance school with his spidey-sense, plus a dangerous conspiracy that's tightening its noose around him. Plus, we're so here for any doses of diversity into the superhero world.
Miles Morales is just your average teenager. Dinner every Sunday with his parents, chilling out playing old-school video games with his best friend, Ganke, crushing on brainy, beautiful poet Alicia. He's even got a scholarship spot at the prestigious Brooklyn Visions Academy. Oh yeah, and he's Spider Man. But lately, Miles's spidey-sense has been on the fritz. When a misunderstanding leads to his suspension from school, Miles begins to question his abilities…
3. Not Your Sidekick by C. B. Lee
In Homecoming, Peter deals with coming into his own as a hero and trying not to overly rely on Tony Stark. In NOT YOUR SIDEKICK, Jess is a powerless girl in a world of superpowers, stuck working an internship as the sidekick to the town's villain. There's angst, parental spite, and a romance that we are shipping a superhuman amount!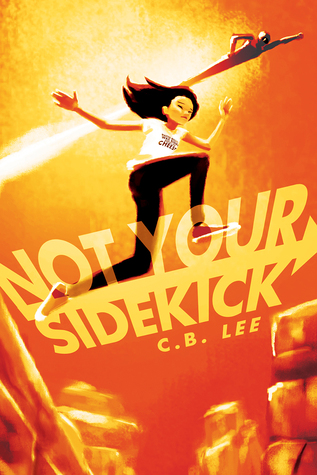 Welcome to Andover… where superpowers are common, but internships are complicated. Just ask high school nobody, Jessica Tran. Despite her heroic lineage, Jess is resigned to a life without superpowers and is merely looking to beef-up her college applications when she stumbles upon the perfect (paid!) internship—only it turns out to be for the town's most heinous supervillain. On the upside, she gets to work with her longtime secret crush, Abby, who Jess thinks may have a secret of her own…
1. The Traitor Prince by C. J. Redwine
What do you get when you combine epic arena battles with a conspiratorial plot to overthrow the rightful king?! Well, Thor: Ragnarok, but also THE TRAITOR PRINCE! Guys, this book was so action-packed and epic, with so many twists and turns, we could not stop reading it. Plus, we dare you not to fall in love with Javan!
Javan Najafai, crown prince of Akram, has spent the last ten years at an elite boarding school, far away from his kingdom. But his eagerly awaited return home is cut short when a mysterious impostor takes his place—and no one believes Javan is the true prince. After barely escaping the impostor's assassins, Javan is thrown into Maqbara, the kingdom's most dangerous prison. The only way to gain an audience with the king is to fight in Maqbara's yearly tournament…
2. The Valiant by Lesley Livingston
First of all, this book takes place under Julius Caesar's empire, so that's just epic on its own right. But as Fallon struggles to survive this brutal world, winning fights both in and out of the arena, we couldn't help but be struck by Ragnarok vibes. THE VALIANT is so compulsively readable—with a nice touch of forbidden romance—we couldn't put it down.
Fallon is the daughter of a proud Celtic king, the sister of the legendary warrior Sorcha, and the sworn enemy of Julius Caesar. When Fallon was a child, Caesar's armies invaded her homeland, and her beloved sister was killed in battle. Now, on the eve of her seventeenth birthday, Fallon is eager to follow in her sister's footsteps and earn her place in the fearsome Cantii war band. She never gets the chance. Fallon is captured and sold to an elite training school for female gladiators…
3. Empress of a Thousand Skies by Rhoda Belleza
This intergalactic tale of dynastic vengeance, war, and survival hit all the right notes for us in our Ragnarok glory! EMPRESS OF A THOUSAND SKIES is a brutal—but still somehow super fun?—tale of survival with the galaxy's existence at stake, and Rhee and Aly are two characters who would totally give the Revengers a run for their money.
The only surviving heir to an ancient Kalusian dynasty, Rhee has spent her life training to destroy the people who killed her family. Now, on the eve of her coronation, the time has finally come for Rhee to claim her throne—and her revenge. Alyosha is a Wraetan who has risen above his war refugee origins to find fame as the dashing star of a DroneVision show. Despite his popularity, Aly struggles with prejudices and the pressure of being perfect in the public eye…
1. Children of Blood and Bone by Tomi Adeyemi
CHILDREN OF BLOOD AND BONE is, simply put, epic. It's a West African-inspired fantasy about a world that's had its magic taken away, and the heroines at its heart are just incredible. Zélie and Shuri would be BFFs. Side note: Now we want that crossover. But this novel delivered an incredible Wakanda-like sense of wonder, so read it now!
Zélie Adebola remembers when the soil of Orïsha hummed with magic. Burners ignited flames, Tiders beckoned waves, and Zelie's Reaper mother summoned forth souls. But everything changed the night magic disappeared. Under the orders of a ruthless king, maji were targeted and killed, leaving Zélie without a mother and her people without hope. Now, Zélie has one chance to bring back magic and strike against the monarchy. With the help of a rogue princess…
2. The Belles by Dhonielle Clayton
The world is opulent, lush—and a touch creepy. It's vibrant and fun and dangeous, and THE BELLES's world of Orléans is the perfect place to lose yourself! There's a question of morality at the center of Black Panther, and the world around fierce heroine Camellia will remind you amazingly of that. It will equally dazzle you and give you the chills.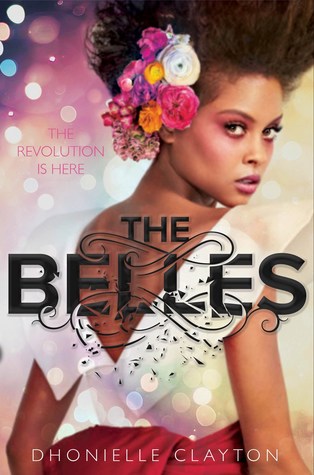 Camellia Beauregard is a Belle. In the opulent world of Orléans, Belles are revered, for they control Beauty, and Beauty is a commodity coveted above all else. In Orléans, the people are born gray, they are born damned, and only with the help of a Belle and her talents can they transform and be made beautiful. But it's not enough for Camellia to be just a Belle. She wants to be the favorite—the Belle chosen by the Queen of Orléans to live in the royal palace, to tend to the royal family and their court…
3. Beasts Made of Night by Tochi Onyebuchi
Dark magic!! Mythology involving a variety of brutal creatures!! Royalty and politics and madness! BEASTS MADE OF NIGHT is a Nigerian-influenced fantasy that touches about the darker undertones of Black Panther, and gives us an idea of what a deeper look into its supernatural aspects could be. Get this one on your TBR ASAP!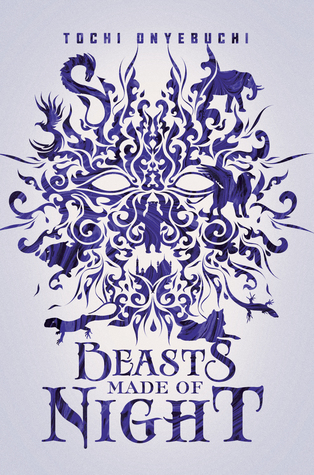 In the walled city of Kos, corrupt mages can magically call forth sin from a sinner in the form of sin-beasts – lethal creatures spawned from feelings of guilt. Taj is the most talented of the aki, young sin-eaters indentured by the mages to slay the sin-beasts. But Taj's livelihood comes at a terrible cost. When he kills a sin-beast, a tattoo of the beast appears on his skin while the guilt of committing the sin appears on his mind. Most aki are driven mad by the process…
1. Flamecaster by Cinda Williams Chima
The Shattered Realms series starts with FLAMECASTER, introducing a bunch of intricate and adjacent storylines, but it isn't until STORMCASTER that everything really erupts. There are evil kings, relationships between enemies, and a group of disparate rebels working to take down a horrific tyrant. The stakes are impossibly high—but still manage to keep climbing.
Adrian sul'Han, known as Ash, is a trained healer with a powerful gift of magic—and a thirst for revenge. Ash is forced into hiding after a series of murders throws the queendom into chaos. Abandoned at birth, Jenna Bandelow was told that the magemark on the back of her neck would make her a target. Eventually, Ash's and Jenna's paths will collide in Arden. Thrown together by chance and joined by their hatred of the ruthless king, they will come to rescue each other in ways they cannot yet imagine…
2. Furyborn by Claire Legrand
FURYBORN tells the story of two queens centuries apart, and this sprawling, rich, dark, romantic fantasy has everything you could ever want! There's also richly developed magic and prophecies it's tied into, and we couldn't help but think of this book with all the focus on the Infinity Stones! This is one more cosmic war that will determine the world's fate.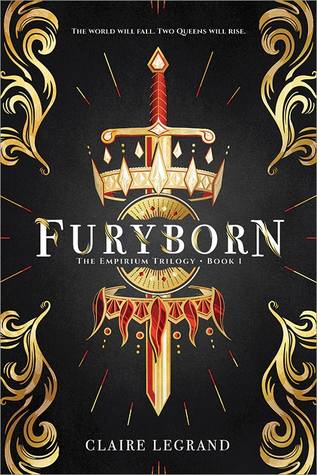 When assassins ambush her best friend, the crown prince, Rielle Dardenne risks everything to save him, exposing her ability to perform all seven kinds of elemental magic. The only people who should possess this extraordinary power are a pair of prophesied queens: a queen of light and salvation and a queen of blood and destruction. To prove she is the Sun Queen, Rielle must endure seven trials to test her magic. If she fails, she will be executed… unless the trials kill her first…
3. I Am Number Four by Pittacus Lore
Where do we even start with this YA saga? I AM NUMBER FOUR started with a simple concept and evolved into a sprawling war between worlds, with novellas, spinoffs, and countless battle scenes that took our breath away. It might be the closest thing YA has to the Marvel Universe as a whole, and we're sure that whatever comes next for Marvel, GENERATION ONE will more than compare. Can these series please never die?
John Smith seems like an ordinary teenager, living a normal life with his guardian Henri in Paradise, Ohio. But for John, keeping a low profile is essential, because he is not an ordinary teenager. He's an alien from the planet Lorien, and he's on the run. A group of evil aliens from the planet Mogadore, who destroyed his world, are hunting anyone who escaped. Nine Loric children were sent to Earth; three of them are now dead. John is Number Four, and he knows he's next…